Gresham Area Business Excellence Awards
We love this event because it is a celebration of wonderful and generous things being done by our members. The winners are role models to fellow businesses, employees, and customers and they have a tremendous impact on our community.
Our last Business Excellence Awards luncheon was September 2021.  No BEA in 2022, so there is a lot of catching up to do.
Local businesses are essential for the growth and development of any city. They provide much-needed jobs and services to the local community, support local charities and organizations, and help stimulate the local economy by generating taxes and other revenue streams. In addition, they also provide a platform for entrepreneurs to start their own businesses, which can later become major employers in their community. Local businesses create an atmosphere of trust and familiarity within their neighborhoods, allowing people to develop closer relationships with their neighbors and creating a sense of pride in the city they live in. Finally, when combined with larger national chains, local businesses play a vital role in shaping the city's cultural identity through unique products, services, and events.
The Gresham area has reaped the rewards of having outstanding support from local businesses being actively involved as well as sponsoring many much needed programs.
In the bustling city of Gresham, a community that thrives on innovation, entrepreneurship, and business excellence, the Gresham Area Business Excellence Awards shine a spotlight on the remarkable achievements of local businesses. This prestigious event celebrates the dedication, innovation, and impact of businesses within the region. In this article, we will explore the significance of the Gresham Area Business Excellence Awards and delve into the vibrant business landscape that makes Gresham such a remarkable place to live and work.
The Awards Luncheon
Our Chamber is led by an amazing board.  They are diverse and represent small, medium, and large businesses, non-profits, and public and regional entities.  We would also like to acknowledge two new board members.  The Village Retirement Center, Alex Marcus, and Onsemi, Doug Clark.  Thanks for your leadership and support.
The Importance of Recognizing Business Excellence
Celebrating Success and Innovation
The Gresham Area Business Excellence Awards play a crucial role in recognizing and celebrating the success of local businesses. By acknowledging exceptional achievements, these awards inspire other entrepreneurs and business owners to strive for excellence. Recognizing and showcasing innovative ideas and business practices not only encourages growth within the local business community but also contributes to the overall economic development of the region.
Building a Stronger Business Community
The awards ceremony brings together business leaders, entrepreneurs, and professionals from various industries, fostering collaboration and networking opportunities. This gathering of like-minded individuals promotes knowledge sharing, idea exchange, and the formation of valuable partnerships. By strengthening the connections within the business community, the Gresham Area Business Excellence Awards contribute to the growth and prosperity of the region as a whole.
Nominations and Selection
To ensure fairness and impartiality, the Gresham Area Business Excellence Awards employ a rigorous nomination and selection process. Businesses can be nominated by their peers, customers, or a dedicated committee responsible for identifying outstanding performers in various categories. The nominations are carefully reviewed, and the finalists are selected based on their demonstrated excellence, innovation, and positive impact on the local community.
2022 Business Excellence Award Sponsors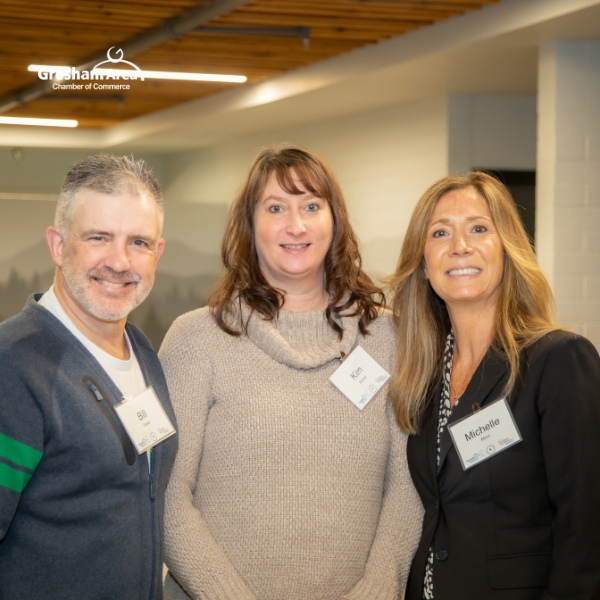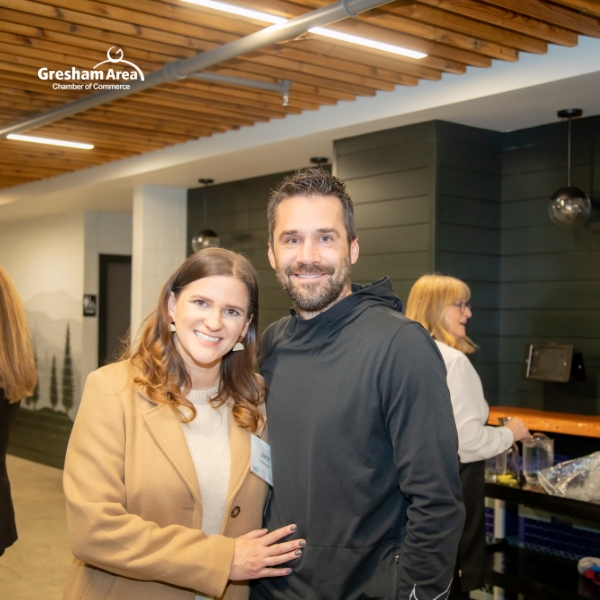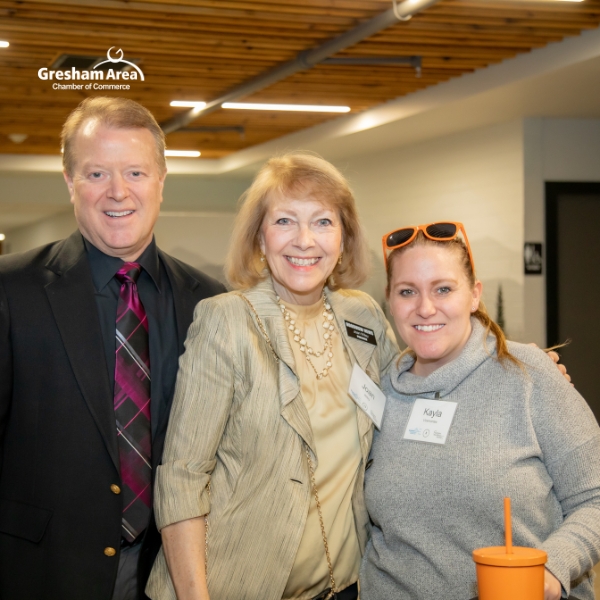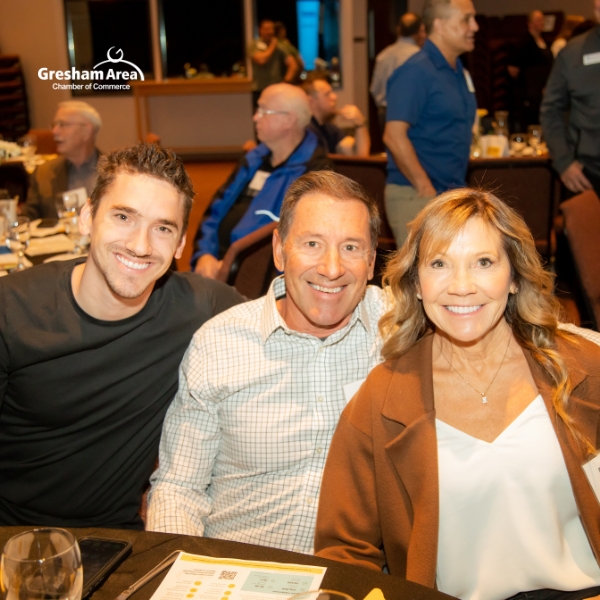 Gresham is the lifeblood and the catalyst of vitality and prosperity for our region. That is why we should all be excited about the accomplishments of the Gresham Area Chamber and the future. East County and Gresham have much to be pleased with. You don't have to go any further than this Chamber to witness success.
The mission statement clearly points out that the chamber is the catalyst. We Advocate…Educate….Collaborate. Success comes from doing all three.
2022 might have started with a devastating fire at our office. While the fire torched the building it didn't touch our commitment or ability to have a positive impact on the community while also supporting our members. Here's what's happening in your chamber.
Our annual golf tournament in June is always fun and our Business Summit in October is valuable and always informative. Our valuable programs like Business and Leaders Luncheons continue to provide, not only great speakers from all over Oregon, but monthly networking opportunities for our members.
The Chamber staff and members supported the Gresham Art Festival again, volunteered at the Annual Teddy Bear parade, manning road blocks and directing traffic while greeting 100's of families to downtown. Our members supported the Spirit of Gresham. We had a record breaking number of ribbon cuttings (26, that is one every other week). We expanded our Try Local events including bringing back our beloved Golden Whisk award, a friendly cooking competition at Reiglemanns. Largest attendance we have ever had at the Golden Whisk Award event.
We celebrated our Olympic Gold medalists' 30th birthday with the Gold Medal Giving drive. Ryan Crouser, Barlow gradate, and 2 time shot put Olympic gold medalist, flew into town to celebrate his 30th birthday with us and to give away $5000 worth of donated athletic equipment to children in our area.
We buried COVID and are bringing back the Leadership Academy in September. You will meet some of the Leadership Academy graduates during the program today.
The Gresham Chamber offers business opportunities and fun for all who want to participate. Our mission is to successfully educate, advocate and collaborate on behalf of each of you. Sharing our community pride will bring more shoppers, families, business entrepreneurs, investors and tourists to our town.
We look forward to 2023 as a year to make measurable growth in membership, regional outreach and scholarship development. We are excited to be part of developing opportunities for our future entrepreneurs as well as giving our existing members what they need, when they need it.
The bottom line, to use a banking term, the state of the chamber is excellent. While Covid-19 changed the way we had to operate, it did not stop our mission to advocate, educate, and collaborate. The Chamber is financially healthy thanks to the commitment each of you have made to be part of the Chamber's daily focus and priority, which is economic prosperity and vitality.
You can be proud of the work being done inside and outside of the Chamber building. The value your membership is receiving is visible, aggressive and reliable. Marketing each of our members to each other, to new customers, both inside and outside of our city boundaries, is a responsibility taken seriously…and will faithfully continue.
We are proud of Gresham. We want to tell others why we are proud of our community. Sharing our community pride will bring more shoppers, families, business entrepreneurs, investors and tourists to our town.
Networking and Collaboration
The Gresham Area Business Excellence Awards are a testament to the thriving business community in Gresham and the remarkable achievements of its entrepreneurs and business owners. By recognizing and celebrating business excellence, these awards contribute to the overall growth, prosperity, and collaborative spirit within the region. As the Gresham business landscape continues to evolve and flourish, the Gresham Area Business Excellence Awards will remain an essential platform for acknowledging and inspiring exceptional achievements.