Portland, OR – Portland Columbia Symphony (PCSO) has announced a brand new project in collaboration with composer/puppeteer Nicole Buetti in response to the COVID-19 pandemic's unrelenting toll on opportunities for early listeners to participate in the arts.
PORTLAND COLUMBIA SYMPHONY LAUNCHES NEW DIGITAL SERIES FOR KIDS IN RESPONSE TO EARLY MUSIC EDUCATION CRISIS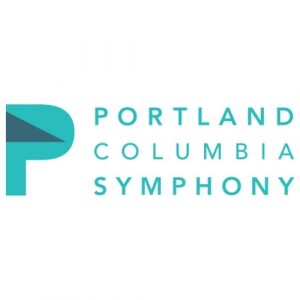 This unique web-based series, "Meet the Instruments," has been developed as both a way to engage elementary-aged children during the pandemic as well as employ local musicians who continue to be largely without work, and combines Buetti's award-winning puppets, as well as her original compositions, with members of Portland Columbia Symphony.
The 16-part series introduces young listeners to the instruments of the orchestra through fun and engaging songs, stories, and personalities, and launches Friday, March 12, at https://www.youtube.com/c/InAWorldMusicKIDS with subsequent episodes released weekly through mid-June.
"'Meet the Instruments' is a project I have been wanting to do for a long time," says Nicole Buetti. "Thanks to the support of PCSO and a few generous donors, I have the opportunity to combine my love of puppetry, with my commitment to music education and my passion for music. In this series, designed for elementary school-aged children (and kids of all ages), musicians from the PCSO will join forces with fun and friendly 'Nirks™' puppet characters in an up-close and personal exploration of every instrument in the orchestra."
With affordability and accessibility central to PCSO's mission, PCSO also seeks to uplift local working musicians, central to the region's artistic landscape. With this project, these objectives come together in a fun, informative, and, thanks to its digital nature, future-proofed series that has the potential to engage young listeners for years to come. "Meet the Instruments" helps PCSO fulfill its commitment to community outreach during a pandemic that's all but stopped professional musicians from making live music, while providing companionship and friendship to kids in need of connection, as they discover alongside strong, relatable characters the joys of symphonic music and creative expression. The project will serve students in the immediate area, but also reach a much broader audience, thanks to Buetti's own YouTube following. Established as a safe and engaging kids channel, she's garnered more than 35,000 subscribers from around the world, and more than 31 million views.
The project is funded in part by the Autzen Foundation and OnPoint Community Credit Union.
Episode Launch Schedule March 12 – Song Premiere March 19 – Meet the Flute March 26 – Meet the Clarinet April 2 – Meet the Oboe April 9 – Meet the Bassoon April 16 – Meet the Trumpet April 23 – Meet the Horn April 30 – Meet the Trombone May 7 – Meet the Tuba May 14 – Meet the Violin May 21 – Meet the Viola May 28 – Meet the Cello June 4 – Meet the Bass June 11 – Meet the Harp June 18 - Meet the Percussion June 25 – Meet the Conductor / Finale
About the Partnership Among the many remarkable players in PCSO is Nicole Buetti (bassoon/contrabassoon). Also a composer, her works have been performed by ensembles around the world, and in 2013, she was appointed Composer in Residence for the Assisi (Italy) Performing Arts Music Festival. Her secondary career in puppetry integrates her compositional skills with her love for science as well as education, and has won her numerous awards, including How to Home School's "Best Homeschooling Curriculum and Resources" Award (2020), Creative Child Magazine's "Parent's Pick" Award (2018) and "Educational Album of the Year" (2017). Working together for "Meet the Instruments," PCSO and Buetti, as creative director, will combine forces to help young listeners connect with orchestral instruments in episodes that feature the professional musicians of PCSO to teach the puppets all about their instruments.
_______________________________________________________________________________
Founded in 1982, Portland Columbia Symphony cultivates and champions a diverse community of musicians and audiences through affordable and accessible performances. Under the music direction of Steven Byess, PCSO seeks to deepen connections to the art form through the design of culturally and locally relevant programming, an inclusive narrative, and educational programs that engage audiences from Multnomah, Washington, and Clackamas counties. PCSO maintains a dual performance schedule, with concerts held in both Portland and East County.