One hundred fifty four (154) businesses participated in the first ever Adopt-A-Cop program organized and sponsored by the Gresham Area Chamber of Commerce.  All of the one hundred thirteen (113) Gresham police officers were adopted.  Many adopted twice.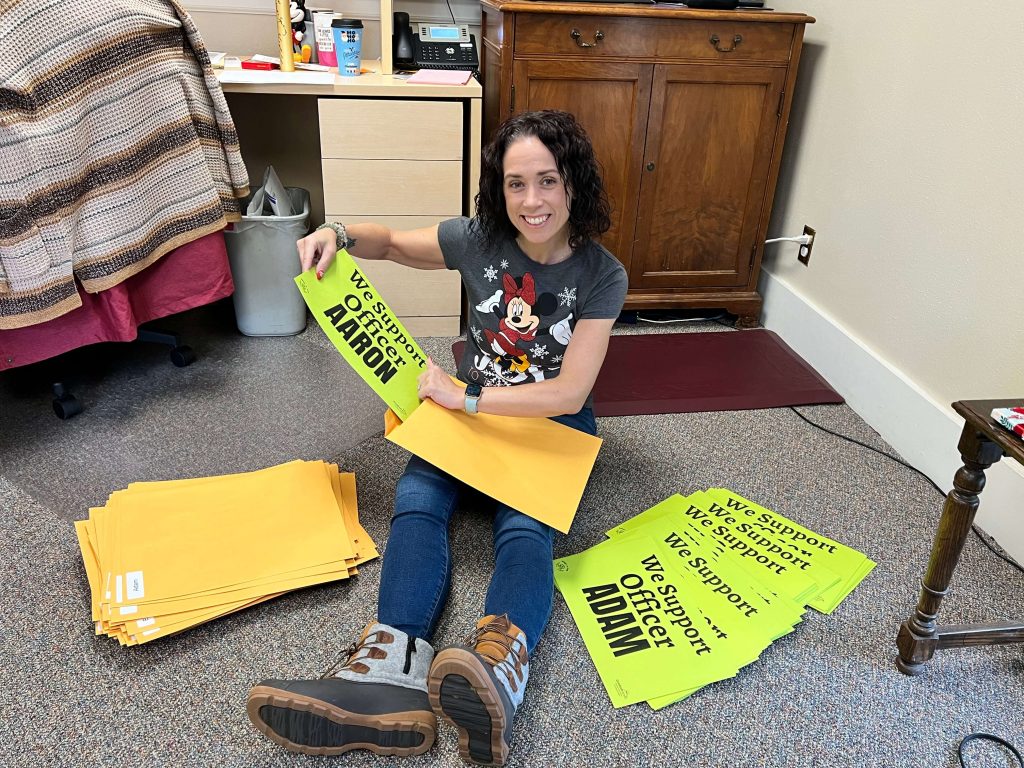 The program launched January 9 on National Law Enforcement Appreciation Day.  The participants received a Tool Kit containing window signage with their personal officer's name and pages of suggestions of how to honor the officer including what is legally acceptable.  The community wide program is running for 30 days.  Participants did not need to be a chamber member to be involved. Local residents reached out to adopt a cop as well.
"When I was approached with this idea by the chamber, I had no idea it would have the impact on the community or our members to the level it is having. Not since the events of 9/11, have I witnessed such an outpouring of selfless appreciation from business and individuals for the police department.  I am grateful to be serving in Gresham, and I thank everyone for their support." Stated Gresham Police Chief Travis Gullberg.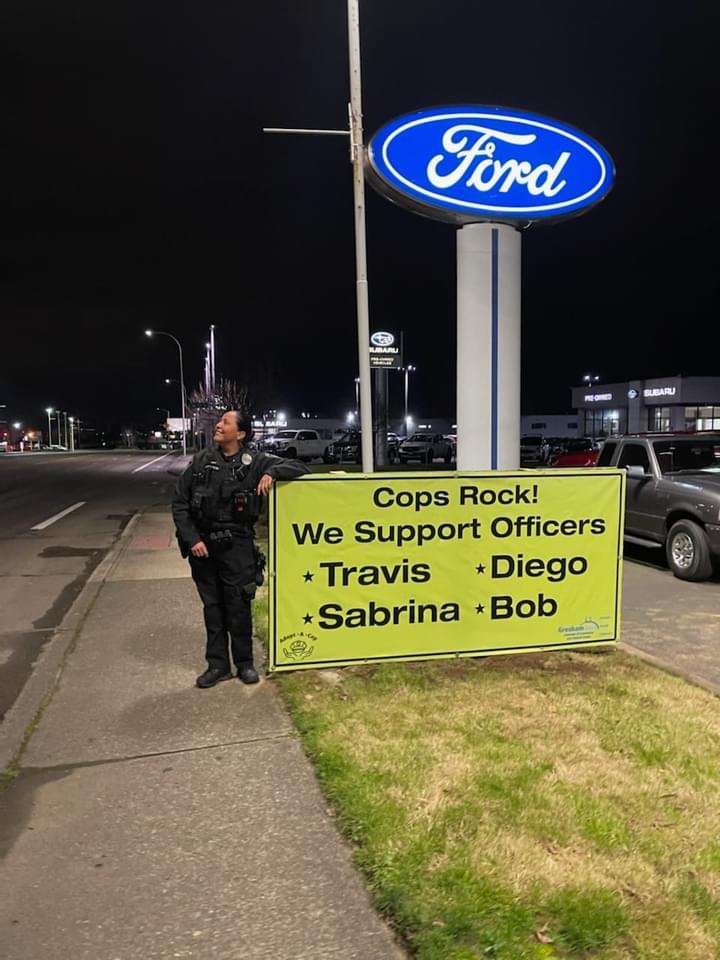 The chamber goal was to boost the morale of the police force and bring attention to the entire community the importance of a healthy police force.
Jodi Martinson, owner of kickn2fitness, a non chamber member, said "As a small business owner, teacher and resident of Gresham, I enthusiastically took advantage of the opportunity to adopt a cop.  Our officers work hard to protect the community. The adopt a cop program is allowing all businesses to participate and show their gratitude."
"We have received so many positive comments about the program, not just from local residents and business owners. Communities outside of our area and state have called requesting information about the program." Stated Gresham Area Chamber CEO, Lynn Snodgrass.   "Funding for our officers and staff levels of our police force are at a critical point.  This program not only boosted the morale of our officers, but it brought attention to the importance of prioritizing public safety issues."
Among the dozens of suggestions, participants were encouraged to write thank you notes, post activities and action on social media, support the Buddy Bear program, invite Tagg the comfort dog to an event at your business, or have a special sale honoring the officer.   Cops Rock, a community wide paint a rock project is scheduled as well as a large group photo to include any participants and officers that can attend.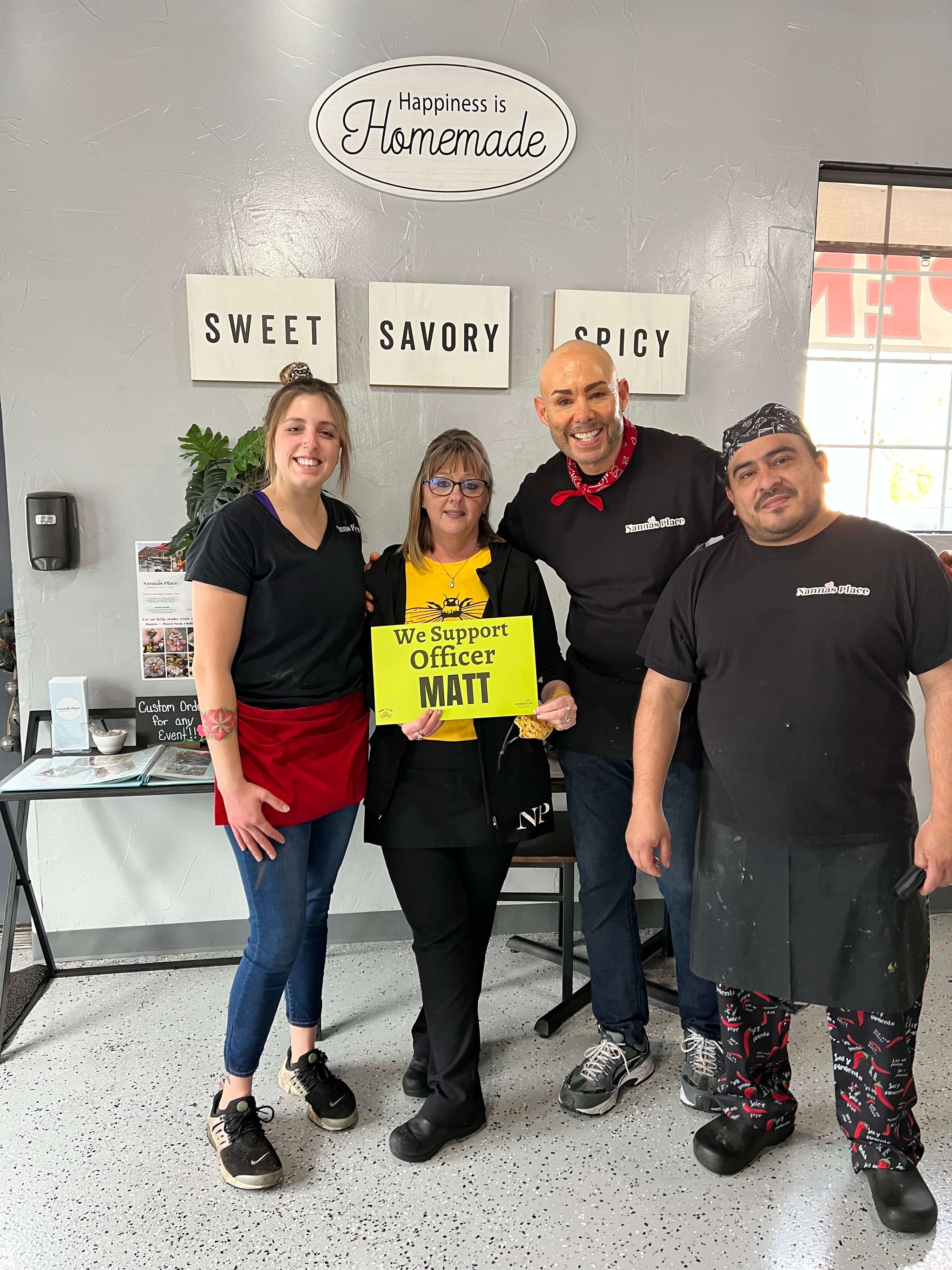 "The community wide Adopt a Cop program could not have come at a better time.  Our fellow officers have been impacted in a positive way by the showing of support this program has inspired." Stated Gresham Police Sargent Tommy Walker.

For more information including media opportunities, please contact Erin Beggs or Lynn Snodgrass.