Parade and Photo Celebration
Wednesday, February 1st
12:30pm Group Photo at Main City Park
1:00pm Gresham Police Department Thank You Parade begins
We will email all Adopt-A-Cop participants the parade route when it is finished. If you did not participate in Adopt-A-Cop and would like to be a spectator and wave at the officers in the parade, please plan on being on Main Street between Powell and 3rd by 1pm.
Is a free community-wide program open to all businesses and individuals.
Our goal is to celebrate the City of Gresham Police Officers.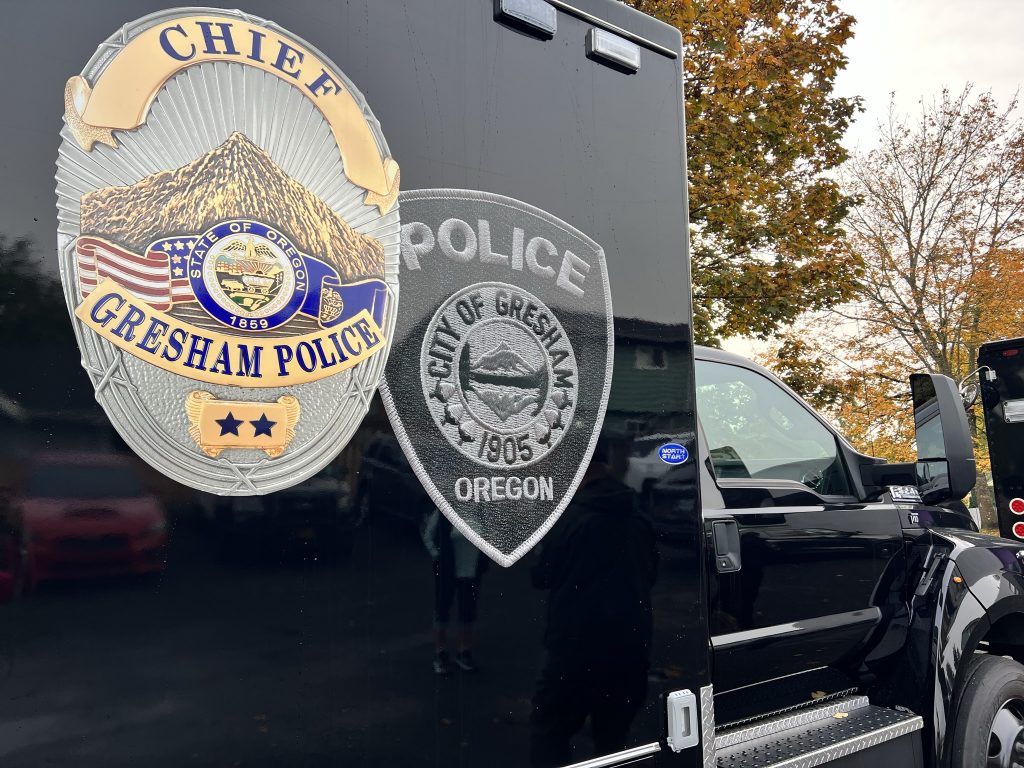 Celebrate National Law Enforcement Day and Adopt-A-Cop
January is Adopt-A-Cop month! Participating businesses and individuals will be supplied with signage for store windows and a "tool kit" with a variety of ways to celebrate their police officer(s).
There is no cost to participate in the program and is a community-wide opportunity. You need not be a Chamber member to participate.
Registration for this program begins November 28th and closes January 2nd.
The campaign starts Monday, January 9th on National Law Enforcement Appreciation Day. The tool kits will be available December 27th – January 6th.
You may adopt more than one police officer. You also may request a specific police officer.
Participation will be recognized in The Outlook with business names in a timely manner after the program is well underway.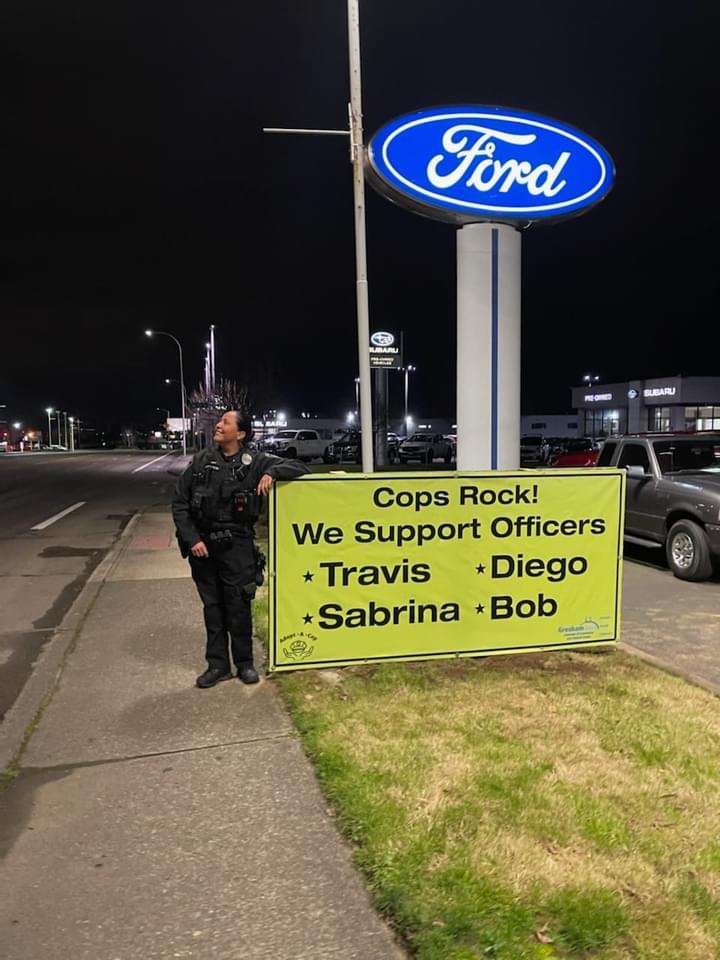 Our sincerest thank you to all the Gresham area businesses and individuals who are participating in the Adopt-A-Cop program.  The outpouring is truly incredible.
To get involved call the Gresham Area Chamber of Commerce and Visitors Center staff at 503-665-1131 or email Erin at erin@greshamchamber.org .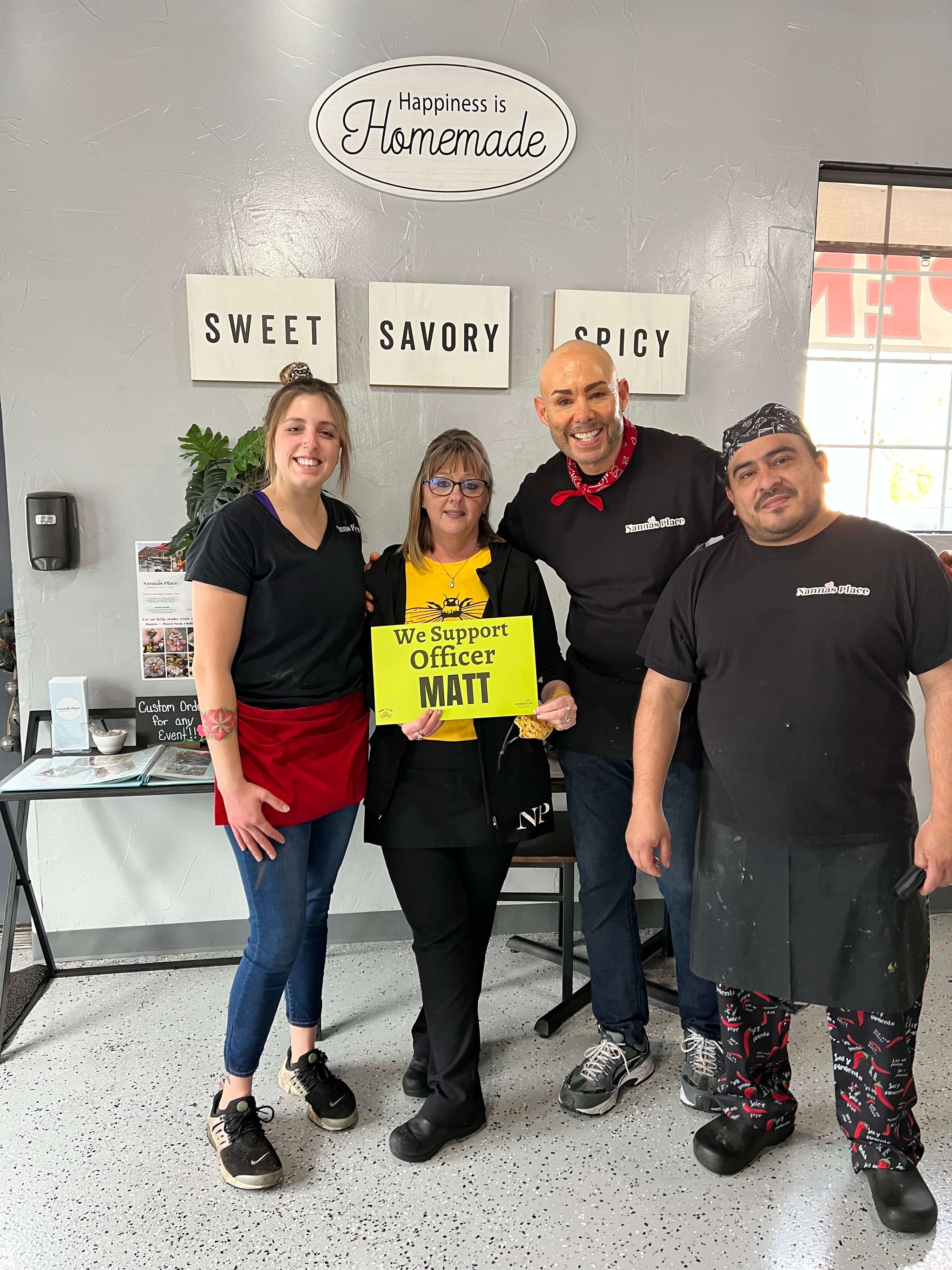 Donate and Show Your Support
Donations are being collected in order to provide Gresham's Finest with a massage chair and improvements to a new Wellness Room at the police station for our officers.  Just one way our community can say, "Thank you for your service!", on a regular and ongoing basis.
First, I would like to say, what an amazing community we have! I have received notice from several of you that you would like to help our youngest citizens by participating in the Buddy Bear and Blanket program.
The outpouring has been incredible however, we have been asked by GPD to STOP collecting bears and blankets at this time because they have been overwhelmed with support of this program. They bear-ly have enough room for their current inventory and they paws-a-tively don't have room for additional donations. If you were planning on collecting bears and blankets, please hold off for now. The point of contact for this program is Brian Bretz brian.bretz@greshamoregon.gov should you have questions or would like to support in the future.
Q- Who do I contact with questions about Adopt-A-Cop?
A- Call or email Gresham Chamber 503.665.1131 gacc@greshamchamber.org Please do not contact GPD with general Adopt-A-Cop program questions.
Q- How do I contact my officer.
A- Snail mail. Please initiate contact with a letter. Don't forget to include, on the envelope, their name and badge number (found on the back of the poster).
Q- Will my officer visit me?
A- If you would like to initiate contact feel free to reach out directly (see above) for availability.
Q- Where do I find my officer's badge number?
A- On the back of the "We Support" poster.
Q- When is the group photo/parade?
A- February 1st! More details to come on this fun event.
Thank you again for your support of our Gresham Police Officers!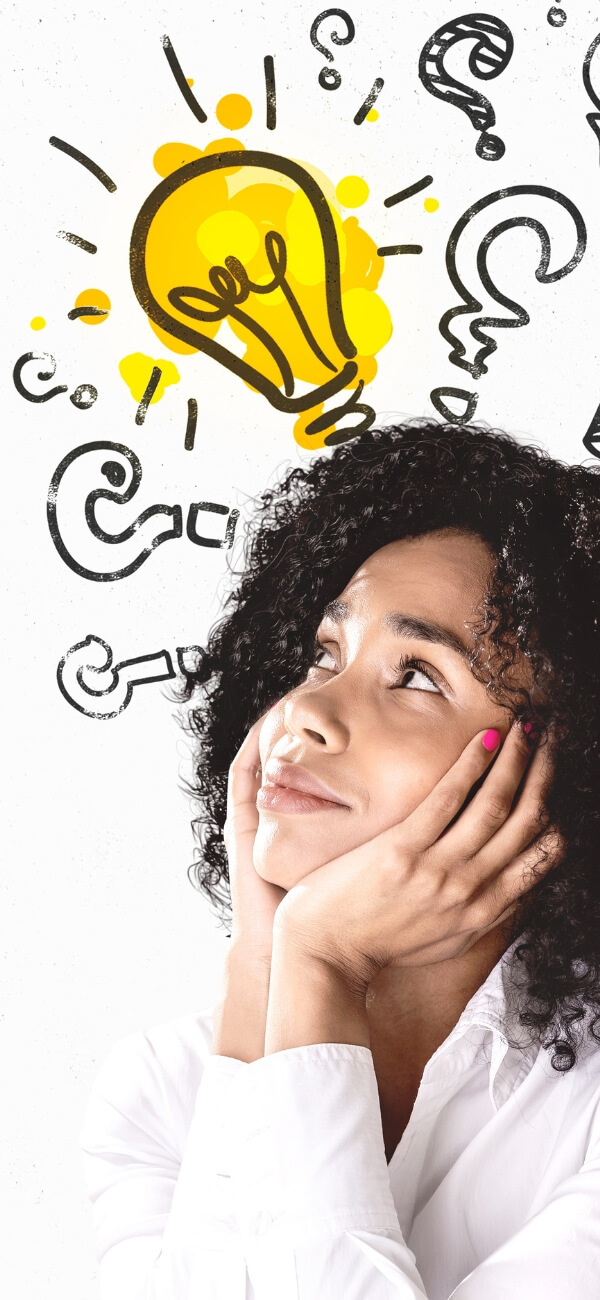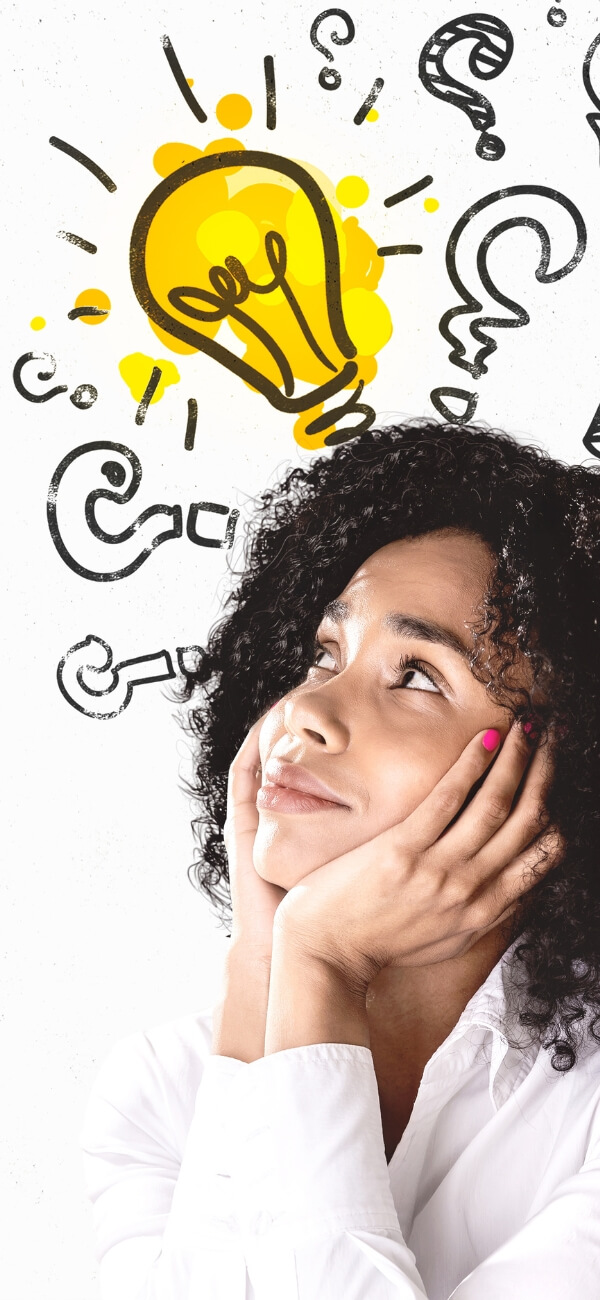 2022 Adopt A Cop | Gresham, Oregon