We are the catalyst that advocates, educates and collaborates to produce vitality and prosperity.
Serving the East Multnomah County area since 1931, the Gresham Area Chamber of Commerce is a private, nonprofit (501(c)(6)) business association that promotes the prosperity of the business community in the east metro region.
The Chamber Board of Directors is pleased to announce Stayce Blume as the new CEO.  Her first day will be July 5th.  In 2016, then owner of Skyland Pub, Stayce won the Business Excellence Award for medium business.  A more complete biography of Stayce will follow.  Welcome aboard, Stayce.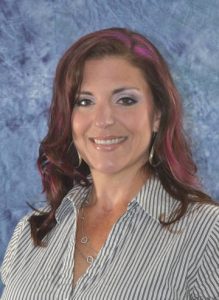 Lynn Snodgrass
9 to 5 CEO
After Hours:  You would think Lynn loves to garden, considering the family business history, but it ranks fifth on her list of things to do.  First is family time with her husband and immediate family, including playing with and hanging around her seven grandkids.  Second is cooking (soup every Sunday).  Third is reading (Baldacci, Vince Flynn, & Harlan Coben type novels).  Fourth is vacationing at Roatan.  And then fifth is gardening.  She loves planting and weeding.  She prays for rain so she doesn't have to water.
Life before Chamber:  Small business owner (over 45 years) and manager of Drake's 7 Dees Garden Center and Landscape company, elected public servant, teacher, mother, and now grandmother.
Vicki Moen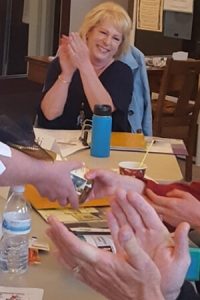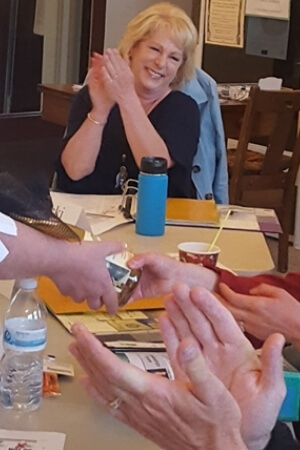 9 to 5 Director of Career Linked Learning
After Hours:  Playing in the dirt and getting her hands dirty.  No, Vicki is not a four-year-old child who gravitates to mud.  She gravitates to the outdoors.  Vicki loves to garden and take long vacations to National Parks.  She loves to hike but with caution, as she never wants to be far from medical care.  Or far from family either.  She dreams to someday have all of her family close. When you meet Vicki, ask her about her pet bunny Snow Star.
Life before Chamber: Born in Azusa, California to Canadian parents, Vicki became the first American citizen in her family.  Vicki is a graduate of Gresham High, received an associate's degree from MHCC and earned a bachelor's degree from U of O in Journalism with a minor in Literature.  (She says she can read and write.)  Vicki lives locally and is part of an icon family business in Gresham.  Firmly planted in Gresham and as the former Executive Director of Gresham Barlow Education Foundation, Vicki has a firm grasp of how education and business can and should be partners.
Erin Beggs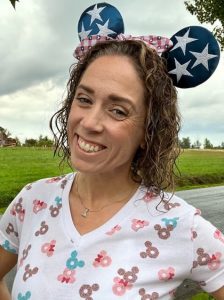 9 to 5 Membership & Program Manager
9-5:  She could have literally soared into the Director of Sponsorship and Event Management job by landing the plane close by because she has had her pilots license since when was 16.  Erin, a graduate of Barlow and an insanely avid Disney fanatic, seeks adventures of all kinds and wants to share that energy and commitment with the chamber community. Don't be surprised if Erin offers to go with you on an around the world cruise that includes all six of the Disney resorts (with a quick stop at Belize).  Erin is excited for the opportunity to help our members take full advantage of the endless opportunities the Chamber offers.   She will help your business fly high above the others.
Life before Chamber: There is much to be said about owning your own business. She is a small business owner.  The day to day and night after night responsibilities make Erin an experienced resource for our members.  Whether kayaking, hiking, eating Dungeness crab, or listening to Christmas music (preferably year round), Erin is at the top of her game and enjoying it all to the fullest. As a successful Administrative Assistant at Kinder Care Education, Erin got a lot of experience keeping the wheels on the track whether running events or pursuing excellent contacts for her boss.  Life before chamber included exploring new adventures.  Nothing has changed as she takes on this new adventure.
Angela Trambitas
9 to 5 Membership Manager
After Hours:  Pretty hard to knit, cook, and paint while hiking in the Columbia River Gorge, but if it can be done, Angela is the one to do it.  Rain or shine, hiking is a passion.  A standard piece of hiking equipment for her is her camera and she could publish a book full of all the Oregon birds she's photographed.  She uses her creative traits to "concoct" vegetarian dishes and create special homemade gifts for friends.  She dreams of living in a farmhouse with a view, baby goats, chickens, and a garden full of organic vegetables and an orchard full of apples and pears.
Life before Chamber:  A graduate of Centennial High and never afraid of a new situation, Angela turned to promotional marketing as a career choice.  One of her favorite jobs was with Red Bull, being the spokes-model for the energy drink, when it began launching the product in our area.  Fearless of cold calling or talking to someone new, Angela is a great asset to Chamber members.
Hollie Miller
9 to 5 Office Manager
After Hours:  You can't get good grits in Oregon, well not like the grits from her home town of Picayune, Mississippi. She escaped the South (her words) which included New Orleans in 2014 and moved to Oregon. Nope, no good grits in Gresham but that doesn't matter. She prefers making furniture to cooking anyway. Hand-crafted furniture like dining room tables, coffee tables, end tables… can be seen inside her Gresham home. Estate Sales and hosting potlucks and dance parties keep Hollie and her friends busy. Ask her about her acting "career". What role did she play in the Timmy Failure movie?
Life before Chamber:  Real Estate captured her creative side (loved seeing different styles, character, and history of clients homes) and managing a chiropractic clinic exercised her organizational skills (nerding out while transferring decades of records to a digital database.)