Try Local First – Bowling in Gresham
Celebrate loosening restrictions with a game of bowling right here in Gresham at Mt Hood Lanes.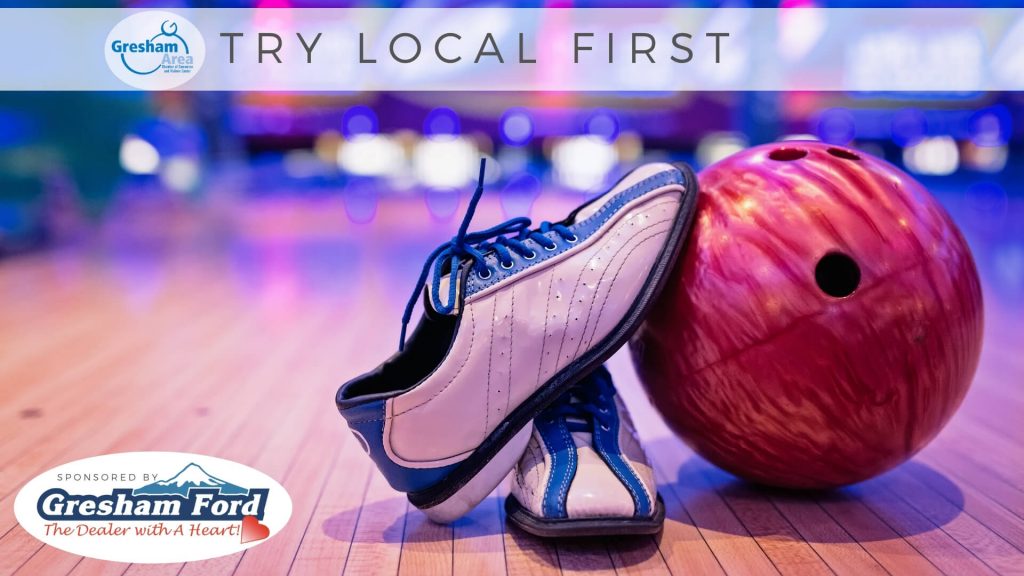 Supporting local businesses is vital to a healthy Gresham Area Community
Residents of the Gresham area appreciate the unique flavor and small town feel.  People are friendly and helpful, even if you don't know their name.  General Manager of Gresham Ford, Bess Wills, wants to help encourage local businesses to hold on and have faith in the community.  "We all want a healthy thriving community that provides services, resources, and support for everyone.  A strong business community is the heart of any City.  Gresham is no different.  Sponsoring the Try Local First program through the Gresham Area Chamber is important.  We believe that supporting our local businesses first is the key to a better quality of life for all of us."
Once a month, the Gresham Area Chamber of Commerce partners with Gresham Ford to shine a light on a Gresham Area Business.  Educating local residents on the products and services that lie in their backyard is sometimes all that is needed to help give a small business a bump in business.  Healthy businesses hire more employees and participate in the local economy more.
New faces are always welcome
All Try Local First events are open to the public and new faces are welcome.  Consider this your opportunity to learn more about the Chamber of Commerce and what we do.  Meeting new people and socializing with other community members is our idea of a good time.  If you have never been to Mt Hood Lanes, please consider this your opportunity to check them out free of charge.
Gresham Area Business Owners and Operators
Being an entrepreneur is hard and lonely.  It doesn't have to be.  Meet and network with other business owners and operators who face the same challenges as you.  We are happy to share that supporting one another is the culture of the Gresham Area Chamber.  We like it that way too.  Getting and giving referrals is just the beginning.   The Chamber also supports the business community with resources like pandemic guidance and connections to grants and other financial support.
Questions About Joining the Chamber?
Drop us a line today for a free no-obligation discussion!