The Outlook/Pamplin Media Group
Friday, April 2nd, 2021 Friday AM "Via Zoom" hosted by the Outlook/Pamplin Media Group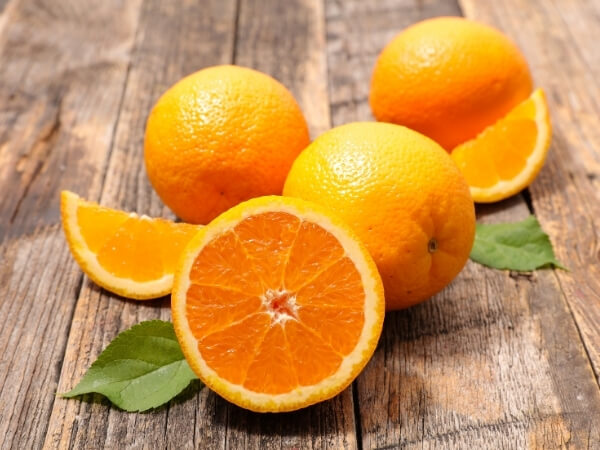 OK if this were an in-person a.m. we would have passed out to each of you one of those little oranges – they call them Cuties – why you  may ask?  Is it because you all are so cute!  Yes we wanted to make that analogy – and yes there are some real cuties on this a.m. zoom!!
But that would not be the real reason….they say if you use all your senses you are more apt to remember something – so this morning I want you to use all your senses including your common sense to remember the important messages we have for you!
Look at an Orange – there is the beautiful color….they named the fruit after the color… so it is orange… feel the orange…that smooth but subtle texture….when you begin to peel it you smell that wonderful aroma – they say just the smell of an orange has medicinal qualities, not to mention the peels themselves are used in multiple skin health care products. We all know that Oranges will cure a cold (not just with vitamin C but to remove phlegm and clear the congestion in the nasal and chest passages).  They provide potassium, suppress hunger, are a useful natural diuretic and laxative, help heal skin wounds, can combat stress and there is even some research that they think oranges may assist with some types of cancer.  In addition, the pith that white part of the orange we sometimes discard is rich in fiber, vitamin C and pectin….and there are just more benefits to this fruit than I have time to mention!
So are your senses full –close your eyes see the orange, feel the orange,  smell the orange, taste the orange…NOW THAT YOU GOT ALL YOUR SENSES TUNED UP!!
Let's put our COMMON SENSE TO WORK!!  AND MAKE OUR BUSINESSES COMMUNITY GROW AND FLOURISH!!
Pamplin Media – The Gresham Outlook is just like an Orange…they have so many layers, so many benefits, life would not be nearly as good without them!!
Let me see a show of hands from all you Zoomers who have had the benefit of your business being mentioned and benefitted in the Outlook. We all have ideas of what stories should be covered or how they should be covered differently, but the reality is, The Gresham Outlook has reporters and ad staff out on the streets everyday talking to the community members. They do their very best gathering the information given to them. They are covering current news, local sports, obituaries, business openings, local events, government, and politics.  A great community needs these things to be written about. Who else is going to tell you that Johnny scored the winning touchdown for their school?
We all probably have a complaint or two about one or another story or editorial published - but do we talk about the lives that have been greatly helped by the Pamplin Media/The Outlook?
Did you know Pamplin Media can be used to build and benefit our businesses and non-profits?    They are so much more than just the "Print Newspapers".  During this past year there was a definite switch to online readership….
If Fill A Bag had not had the assistance of this organization this past year…I am not sure what SnowCap would have done.   We could not do events, so The Outlook came alongside us and we printed envelopes and inserted in the Outlook and the Portland Tribune.   They provided COUNTLESS online posts about the needs at SnowCap and did editorial (wrote stories) that were posted online and in print that directed people where drop off locations were.  They encouraged citizens to donate….and guess what happened …largest return ever…with less moving parts.  In addition, they started doing an ongoing page about where local citizens could get assistance during this unusual time.
At Gresham Ford we have tried to be creative in working with Pamplin and it has benefited us and led to what is called "Native Advertising." They have developed things like the "Insiders Program" which gives the experts a chance to be the Expert in their industry. In addition, we just launched a 2021 Love Project that is trying to show the love to local businesses and citizens. This all stemmed from working with their professional staff to find shared benefits. They truly helped us take a concept and put feet to the ground to help it grow.
So how does this relate to your business? Sure you can put an ad in a print newspaper but they are so much more …there are digital ads, retargeting ads, geo fencing, Targeted Emails, Facebook ads, Native advertising, and they have a full service printing company. So how best do I communicate to you all that they can do…I thought Alisa and I would channel our inner David Letterman's and give you our top ten.
TEN THINGS PAMPLIN THE OUTLOOK CAN DO THAT AN ORANGE CANNOT……
10.  Local News can let folks know when you are entering or leaving this world…years from now someone can google your obituary and find you were a decent sort it can memorialize your life.
9.  Professional Staff can develop an advertising plan for your business that fits your budget and meets your customers where they are.  If you are the funeral home print is probably OK…but if not, there are lots of other options.
8. Digital Ads have no boundaries. If you own an RV Park who wants to identify Retired Couples with dogs IN ARIZONA and searched traveling to the Pacific Northwest, can target those folks on their phone, laptops or even mail them a flier you design!
7. When a business Posts on Facebook it can be simultaneously be uploaded to the online new site.
6.  Yard signs, menus, mailers, business cards, flyers are just some of the print they do locally!
5.  Groups like 100 Women Who Care were greatly assisted in getting started by Editorial from The Gresham Outlook, subsequently over $75,000 has been raised for local charities.  Christopher Keizur's recent story on the Senior Citizen Center generated influx of donations and assistance.
4.Consider yourself an Expert in your field? Share your knowledge in the Pamplin Media Insider's Program. You can be labeled as the Expert in the Community in print and online. Thus increasing your Google presence.
3.  If you sell Sporting Goods you could purchase a banner ad that would appear digitally on local sports stories.
2. If you are a Brew Pub we can target "Beer Connesuirs" and send them ad on Friday afternoon with  your Featured Specials for the weekend.
1.  If a person is window shopping your business with a cellphone, we can send an offer to inspire them to come on in…
)…..  AND even after all these wonderful things you can still line the bottom of the bird cage!