Thank you to all the local Gresham Area businesses that donated to the 2021 Gresham Area Chamber Golf Tournament.  We also want to thank everyone who took their turn with lady lucky and purchased tickets.  Our local business community thanks you too.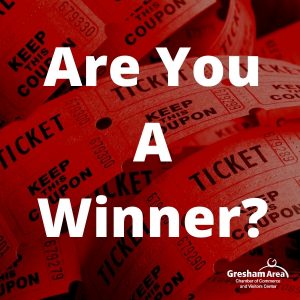 And the Golf Raffle Ticket Winners Are...
7 days/6 nights in Cabo San Lucas in Junior Luxury Suite - Valued at $1550 
Erin Beggs, Golden Ticket Adventures - Specializing In Everything Disney is the enviable winner of this vacation package. Most likely she will share her winning trip with her husband .  However, ladies it may not hurt to bring her coffee and a sweet treat.  Just in case she decides it should be a girls trip.
18 Holes of Golf for FOUR at Persimmon Country Club - Valued at $304 
The winner of a day on the green goes to Mrs. Shannon Chisom,  SRC Community Consulting, LLC.  With those great views of Mt. Hood and opportunity to challenge any skill level, we know she will enjoy her winnings!
Surf and Turf - Value $300 
Mr. Geoff Kenway, Kenway Benefits Group will surely enjoy the 1/2 day fishing trip with All About Adventure Excursions, two bottles of wine, spices, rub, and sauce from Burns Feed Store.  Not to be outdone by the gift certificates to Dick's Sporting Goods and Timberline Meat.
24 Hour Get Away - Value $425
Congrats to Sean Kerr, Kerr Properties, Inc. he has date night all planned.  With a one night stay at the Courtyard by Marriott Portland East as well as two bottles of wine, Mt. Hood Theatre movie tickets, gift certificates to Boccelli's Ristorante and Mt. Hood Lanes, Inc.
Artsy-Fartsy - Value $300
Todd Ronson is our lucky winner of the Artsy-Fartsy basket that includes Gift certificates to Venvino Art Studios $50, Eastside Theater Co. $30, CineEscapes $75, Junki's Riverview Restaurant $100, and two bottles of wine.
S'mores - Value $340
Lastly, we would like to congratulate Thea Enos, Shop Girl Consignment who is now the proud winner of graham crackers, chocolate, marshmallows, and so much s'more.  Gift certificates to CineEscapes $75, Frenzi Frozen Yogurt $25, Cafe Delirium $5, Junki's Riverview Restaurant $75, Cold Stone Creamery $20, Applebee's $25.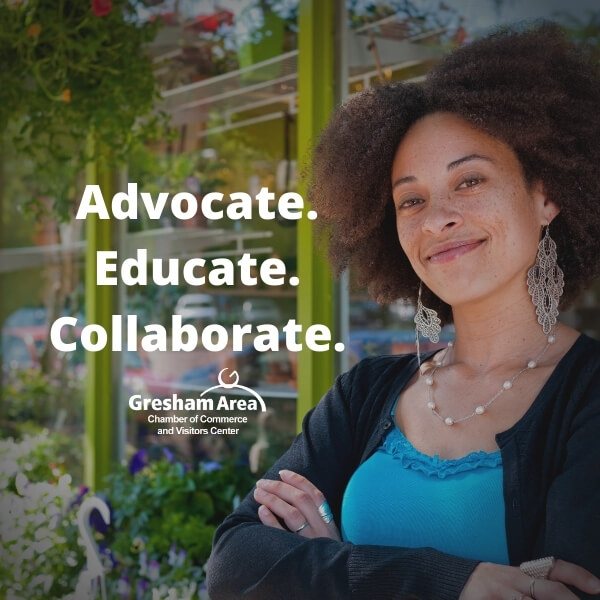 Thank you for your support
When you choose to show your support for the Gresham Area Chamber of Commerce, you are choosing to improve the Gresham Area.  Communities are better when their business communities are strong and thriving. According to data from the U.S. Bureau of Labor Statistics, about 20% of U.S. small businesses fail within the first year. By the end of their fifth year, roughly 50% have faltered. After 10 years, only around a third of businesses have survived. Surprisingly, business failure rates are fairly consistent.
Advocate. Educate. Collaborate.
The Gresham Area Chamber of Commerce strives to change that rate within the Gresham Area through the mission statement.  ADVOCATE. EDUCATE. COLLABORATE.  Learn more about the support and resources the Gresham Area Chamber can provide for you.  Reach out today!