Riegelmann's Appliance Testimonial
Family owned and operated since 1965, Riegelmann's Appliance is a mainstay in the Gresham Community.  Their customer service and dedication to the customer is well known in the Gresham area.  They offer a wide selection of appliances for your kitchen, laundry, grilling, outdoors, mattresses and more.
The Gresham Area Chamber of Commerce Works!
Don't take our word for it.  Hear what our members are saying.  Members like Michael Riegelmann from Riegelmann's Appliance.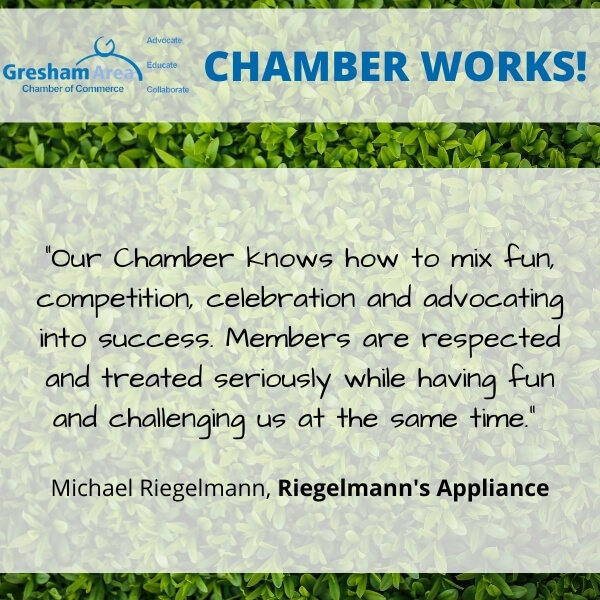 3 Reasons to Join the Gresham Area Chamber of Commerce
Networking Opportunities - Join us for any of the weekly or monthly events that bring business owners and operators together.  Building your contacts and your sphere of influence is easy with the wide variety of events offered.
Built Credibility and Public Perception - Multitudes of research agree that people at large have a more positive impression of those businesses that belong to and participate in their location Chamber of Commerce.
Increase Your Visibility in the Gresham Area - The Chamber staff produce a weekly newsletter, an annual directory, a number of annual events, ribbon cuttings, and networking host opportunities that increase your overall visibility and co-branding.