Welcome New Gresham Area Business
The Gresham Area Chamber of Commerce and Visitors Centers strives to provide support, resources, and networking opportunities with the end goal of strengthening the Gresham Area business environment and community at large.
New Businesses and Non-Profits Join in July 2021
Carbon Technology, Inc.  is a family run business with over 40 years of experience in commercial/industrial refrigeration, heating and cooling installation, repair and design. They specialize in working with the customer to design and build controlled environments such as walk-in coolers, freezers and heating, ventilation and air conditioning. They have vast experience in these fields.  Contact Bob Lindell, Energy Technician, for more details and availability.
Nanna's Place is one of the newest additions to the restaurant scene in the Gresham Area.  Offering home cooking comfort food alongside healthy clean eating options, Nanna's Place really has something for everyone.  Give them a try soon.  They are located an the corner of Division and Main, 1000 North Main Street, Gresham, OR.
Cochran Property Group, Inc. has both professional and personal commitments to provide their clients with exceptional real estate customer service, application of their extensive local knowledge, expert marketing and professionalism throughout their buying and/or selling real estate experience. They are your community, neighbors and partners and are there to personally walk you through your real estate journey.
Mercy Corps Northwest helps grow your small business. When entrepreneurs are looking for education, grants, and loans for their business, the Mercy Corps Northwest programs are here to fuel them into the future.  They invest in communities, uncover breakthrough solutions, and fight for equitable opportunities across the Pacific Northwest.  Reach out to Women's Business Center & Education Manager, Bobbie Stewart with your questions.
Oregon Insurance Agency provides coverage you can count on.  For 44 years they have worked with families and business owners to find them the right insurance package for their needs.  Reach out to Rick Stubblefield, Agent and Owner of Oregon Insurance Agency today.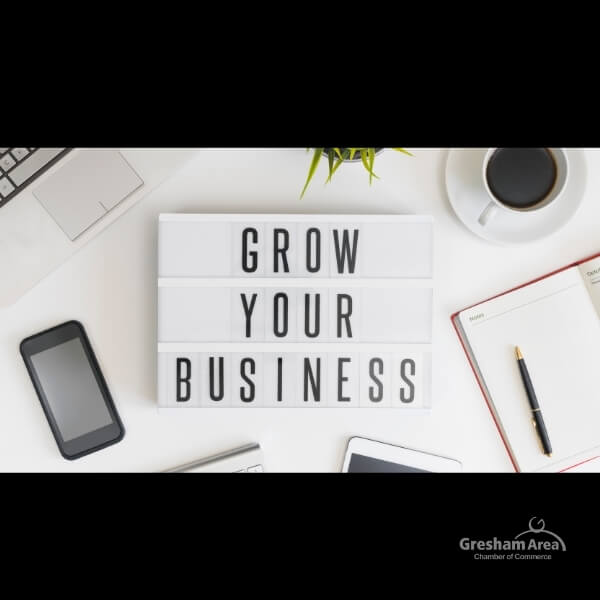 Grow Your Business with the Gresham Area Chamber
Every healthy strong thriving community has an active Chamber of Commerce.  We don't think that is a coincidence.  The underlying mission of everything the Chamber does on a day to day basis is to further the interests of businesses within the Gresham area.  From hosting events that encourage meaningful networking to partnering with the City of Gresham, Troutdale, Fairview, and others for the betterment of the entire community.
Assisting businesses and non-profits of all sizes with no and low cost promotion and marketing is one of the many reasons members renew annually.  Advertising perks can be worth their weight in gold.  Not to mention having access and connection to hundreds of other local Gresham Area business owners and operators.
Advocate. Educate. Collaborate.
The Gresham Area Chamber of Commerce mission statement to advocate, educate, and collaborate encompasses their dedication to helping the community thrive on every level.  Strong businesses contribute and build a resilient and healthy community; improving the quality of life for everyone in the Gresham area.