Help us celebrate Ryan Crouser's birthday!
Monday, December 13th - Saturday, December 18th 2021
Saturday, December 18th 2021 Ryan will be celebrating his 29th birthday.  Join the Gresham Area Chamber of Commerce in celebrating the entire week.  You can show your support by donating new or gently loved athletic equipment for children.
Gold medal winners develop their love for sports early. Sadly, not all kids have access to sports equipment to participate. All donated equipment will be given to children within our local community.  Here are some examples of OLYMPIC SPORTS EQUIPMENT you can donate~

Tennis Rackets
Tennis Balls
Basketballs
Baseballs
Baseball Gloves
Footballs
Boxing Gloves
Ice Skates
Water Polo Balls
Volleyballs
BMX Bikes
Sparing Gear
Rugby Ball
Rappelling Equipment
Softball Cleats
Ski Goggles
Baseball Bats
Soccer Balls
Volleyball Kneepads
Water Polo Caps
Swim Goggles
Jump Ropes
Free Weights
Footballs
Track Shoes
Skateboard Helmets
Soccer Shin Guards
Basketballs
Yoga Mats
Hockey Sticks
Catcher's Gear
Football Pads
Cricket Bat
Baseballs
Badminton Shuttlecock
Tennis Balls
Soccer Cleats
Golf Clubs
Archery Targets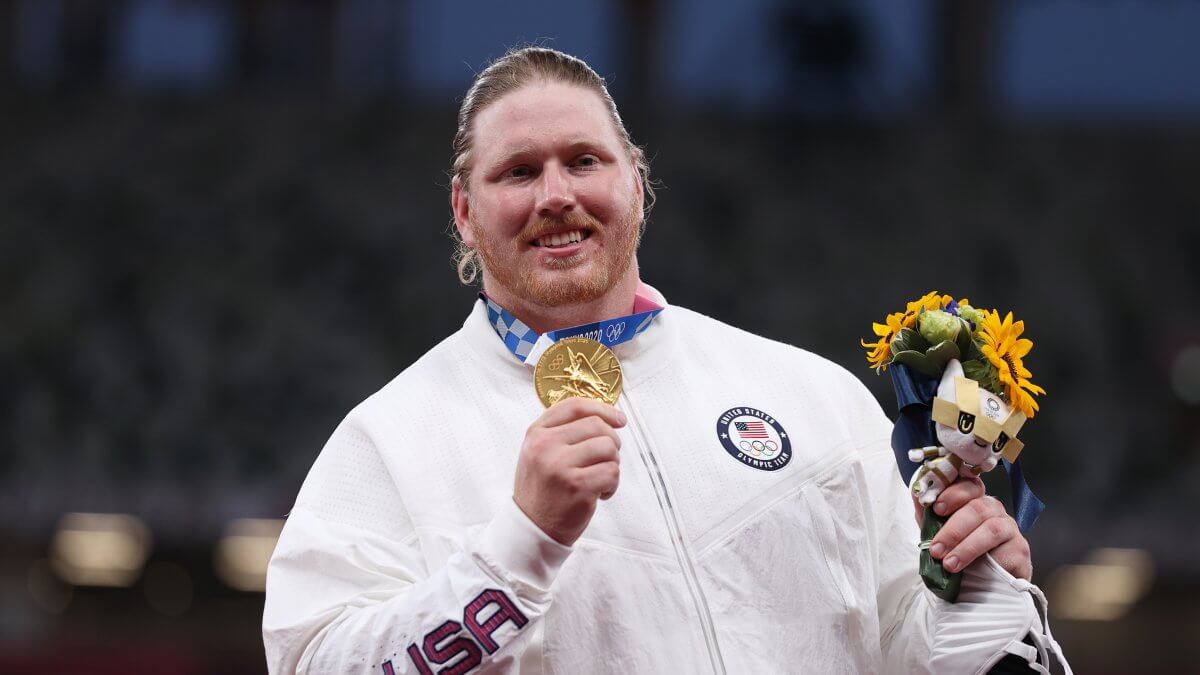 Join Ryan on Monday, December 20th, 2021 at 2PM

Mark your calendars
Ryan Crouser is a two time shotput GOLD MEDALIST! Bring a new or gently loved sport equipment to donate to local children.
Location:
The Salvation Army Gresham Corps
473 SE 194th Avenue, Portland, OR 97233
Drop Off Locations
Bring your donations to any of the following locations.
Burns Feed Store
Dicks Sporting Goods-Gresham Location
Gresham Area Chamber of Commerce
The Gresham Toy Shop
Questions
Direct your inquires to Erin Beggs, Membership and Program Manager, Gresham Area Chamber of Commerce and Visitors Center.