2022 Election Endorsements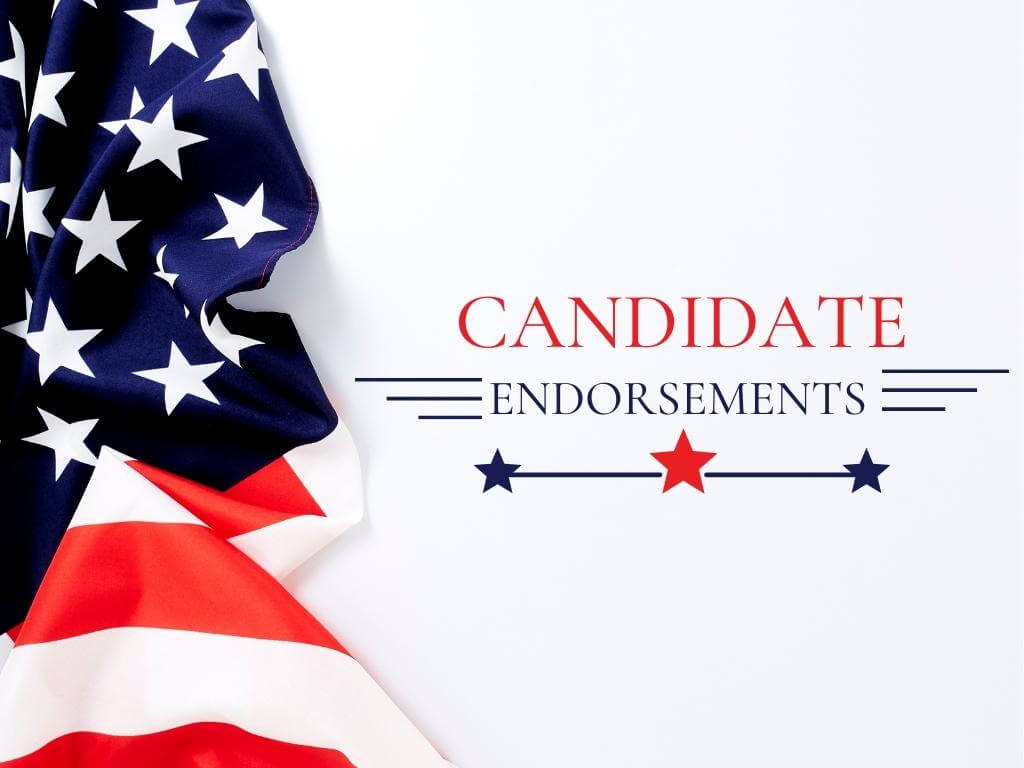 Labor Commissioner:  Cheri Helt
State Senate #26:  Daniel Bonham
State Representative #49:  Randy Lauer
State Representative #52:  Jeff Helfrich
Multnomah County Chair:  Dr. Sharon Meieran
Gresham Mayor:  Travis Stovall
Gresham City Council, Position 2:  Cathy Keathley
Gresham City Council, Position 4:  Jerry Hinton
Gresham City Council, Position 6:  Janine Gladfelter
Candidates who received but did not return questionnaire: Kimberly Rice, Ricki Ruiz, Amelia Salvador, Walt Trandum, James Heib, Darcy Lund, Tom Stanley, Amanda Orozco-Beach, Mario Palmero, Eddy Morales.
Process for endorsement consideration:
Questionnaire is sent to candidates with deadline for return.
Only candidates who return questionnaires are considered for endorsement.
After review and or interview, Government Affairs Council makes recommendations to Board.
Board votes on recommendations. 
Chamber membership is not criteria for endorsement.