Fire Damage at the Chamber Office
Count your blessings and take inventory (good photos) of all you have in your office.
The Chamber office and Walker Travel suffered a set-back early morning January 24, 2022.
An arson fire destroyed half of the building. The untouched portion of the building suffered smoke and water damage. Needless to say, it is good to be surrounded by professionals that can calm anxiety, take care of smoke odors, water damage, secure buildings, and help navigate paperwork.
The outpouring of support has been overwhelming and much appreciated.
Many decisions need to be made and many are underway already.
Staff will be working remotely for approximately 30 days until we can be in an office together again. Events and programs will not be affected by the fire.  Website, social media, and accounting will notbe affected by the fire. Angela, Erin, Vicki and I are available to answer your questions and assist you. Please don't hesitate to reach out and ask.
On a personal note, I announced several months ago of my desire to hand the reins over to a new CEO. The original plan was for that process to be complete by May. Considering the new situation, I am revising my plans as I want to make sure the Chamber has a stable working environment and in good condition. We are blessed to have good cash reserves, but having a building, working phones, computers, envelopes, postage machine…well you get the picture...are also important as I hand over the reins. I expect to remain at the chamber through the summer months and beyond if necessary. I speak on behalf of the entire staff when I say "Thank you" to everyone that has reached out and offered kind words and support. Having never dealt with the devastation of a fire, it is comforting to hear from so many of you during this time.
Again, count your blessings and take good photos. We count our blessings daily at the Chamber office. And YES, I have good photos.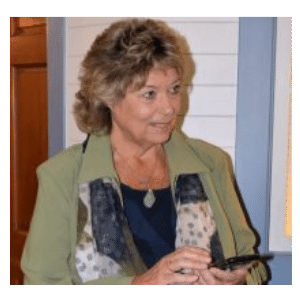 Lynn Snodgrass, CEO
Gresham Area Chamber of Commerce and Visitors Center