You're Invited to the Gresham Spring Business Expo
Hosted by the Gresham Area Chamber of Commerce and Visitors Center.  This event has been made possible by our Presenting Sponsor, Metro East Web Academy and our Stakeholder Sponsor, Clackamas County Bank.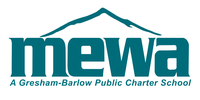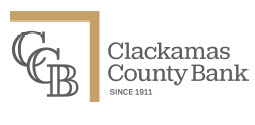 It's time to grab your business cards and put your game face on.  The Gresham Area Business Expo is returning Wednesday, May 11th 2022.  This is a fantastic opportunity for new Gresham area businesses to meet and network with new and long existing Gresham Area Chamber Members.
Held at the Gateway-Gresham Elks Lodge #1805, 3330 NE Division Street in Gresham, the event is centrally located and offers plentiful parking.
Five Top Tips for Networking
Prepare: Ensure that you have lots of business cards.  There will be approximately 30 local business owners and operators displaying their businesses at the Gresham Area Spring Business Expo.  It never hurts to review your 30 sec pitch as well as an extended 2 minute version.
Introduce Yourself: Remember to introduce yourself and your business name.  Name tags are very helpful and reinforce your name and business while you are networking and chatting.
Follow-Up: Don't forget to follow up with the people you meet at this or any of the networking events provided by the Chamber.  Connecting with them on LinkedIn is a great way to acknowledge the introduction and a step towards a long term networking relationship.
Ask Lots of Questions: People love to talk about themselves and their businesses.  Ask questions, lot of questions.  Listening may be the best and most powerful tool you hold at a networking event.
Give a referral:  It is often said that the best way to get referrals is to give them.  We agree with the outlook of "good networking karma".  Think about networking more like a net of multiple connections instead of an exclusive A to B transactional relationship.
Meet other Gresham Area Business Owners and Operators
Entrepreneurial networking can be hard.  Many Chamber Member Businesses are more than happy to share their stories of struggle and offer advice on your journey.  We are all in this together and together we can thrive.  The Gresham Area Chamber of Commerce and Visitors Center aims to facilitate a successful and healthy business community through education, advocacy, and collaboration.
New faces are always welcome.  If you are a entrepreneur who is launching their brand soon or a long time business looking to expand, the Gresham Area Chamber of Commerce can help you with resources and support.  We hope to see you there.