This is a great opportunity to hit the Gresham Area biking trails and enjoy historic downtown Gresham, Oregon.  Explore the entire route with free games and entertainment as you go.
Family Fun on Father's Day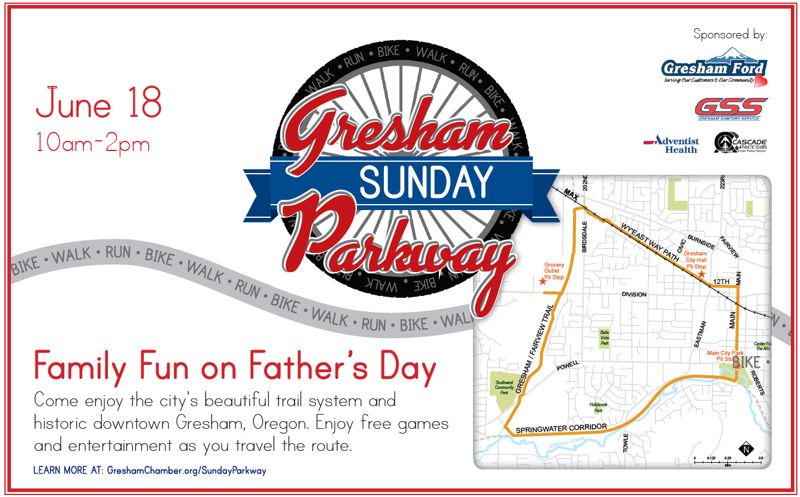 The Gresham Sunday Parkway Event will be held June 18th 2017 from 10 am to 2pm in the Gresham Area.  Bicycle Tourism Coordinator with the Gresham Area Chamber of Commerce and Visitors Center, Matt Barney, is the mind behind this adventure opportunity.
The event is meant to help increase awareness about the beautiful trails and bicycling opportunities the Gresham Area has to offer.  Along the route, stops with fun games, entertainment, fitness classes and food will showcase local area businesses and entrepreneurs as well.
The route runs along the Springwater Trail, the Gresham Fairview Trail, Wy'East Way Path, 12th Street, and Main Avenue in the heart of downtown Gresham.