National COVID Vaccine Mandate for Larger Employers
Federal Occupational Safety and Health Administration (OSHA) is issuing an emergency temporary standard (ETS) to protect unvaccinated employees of large employers (100 or more employees) from the risk of contracting COVID-19 by strongly encouraging vaccination.
OSHA Releases National COVID-19 Vaccine Mandate for Large Employers
It is believed that over 84 million employees will be subject to this rule, though about 3/5s of subject workers are already vaccinated. Oregon has the authority to create its own rules related to occupational health and safety, but OR-OSHA is likely to adopt and/ or consider many of the federal vaccine rule components below.
Federal Emergency Temporary Standard (ETS):
Workers must be fully vaccinated by January
Testing and the requirement to be fully vaccinated are effective 60 days after publication. (November 4th, 2021)
Employers with 100+ must adopt a vaccination and/or testing and masking policy.
Employees must receive paid time off to get vaccinated and recover from any side effects of the vaccine.
Employers are not required to pay for weekly testing.
Collective bargaining agreements and/or state law may determine otherwise.
Unvaccinated workers must wear face coverings while on the job.
Many health care workers are subject to a different rule and cannot test out of the vaccination requirement.
Federal OSHA's website (https://www.osha.gov/coronavirus/ets2) includes a fact sheet, summary of the ETS 2 standard, and FAQ.
The State of Oregon's Approach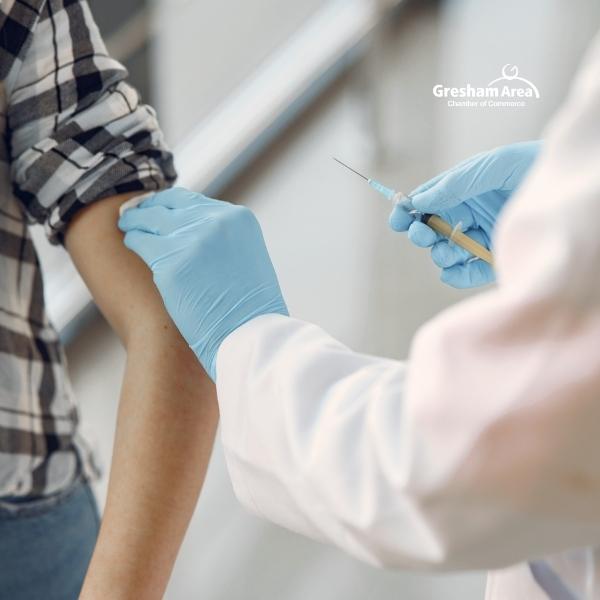 Oregon is a State Plan states, and so Oregon OSHA (OR-OSHA) will need to adopt its own rules that are "at least as effective as" the federal rules. This will occur within the next 30 days.
OR-OSHA is convening a rules advisory committee (RAC) meeting next week to discuss the federal vaccination rules and additional considerations for Oregon. We expect the committee to consider possible modifications to the rule as listed below:
Employers with 50+, 100+, or combination of employer threshold and high COVID-hazard industry
Should testing be an available option, and if so:
Payment of test
Testing records retention
Testing frequency
Type of acceptable tests
The ETS was officially filed in the Office of the Federal Register on June 17, 2021, and it became effective when it was published on June 21, 2021.  In October, to assess the ongoing need for an Emergency Temporary Standard for healthcare and related industries, the Occupational Safety and Health Administration (OSHA) has reviewed the latest guidance, science and data on COVID-19 and has consulted with the Centers for Disease Control and Prevention (CDC) (through the National Institute for Occupational Safety and Health) (NIOSH)). OSHA has determined that the requirements of the healthcare ETS released on June 10, 2021, remain necessary to address the grave danger of COVID-19 in healthcare. OSHA will continue to monitor and assess the need for changes in the healthcare ETS each month.
Quick Links and COVID Resources